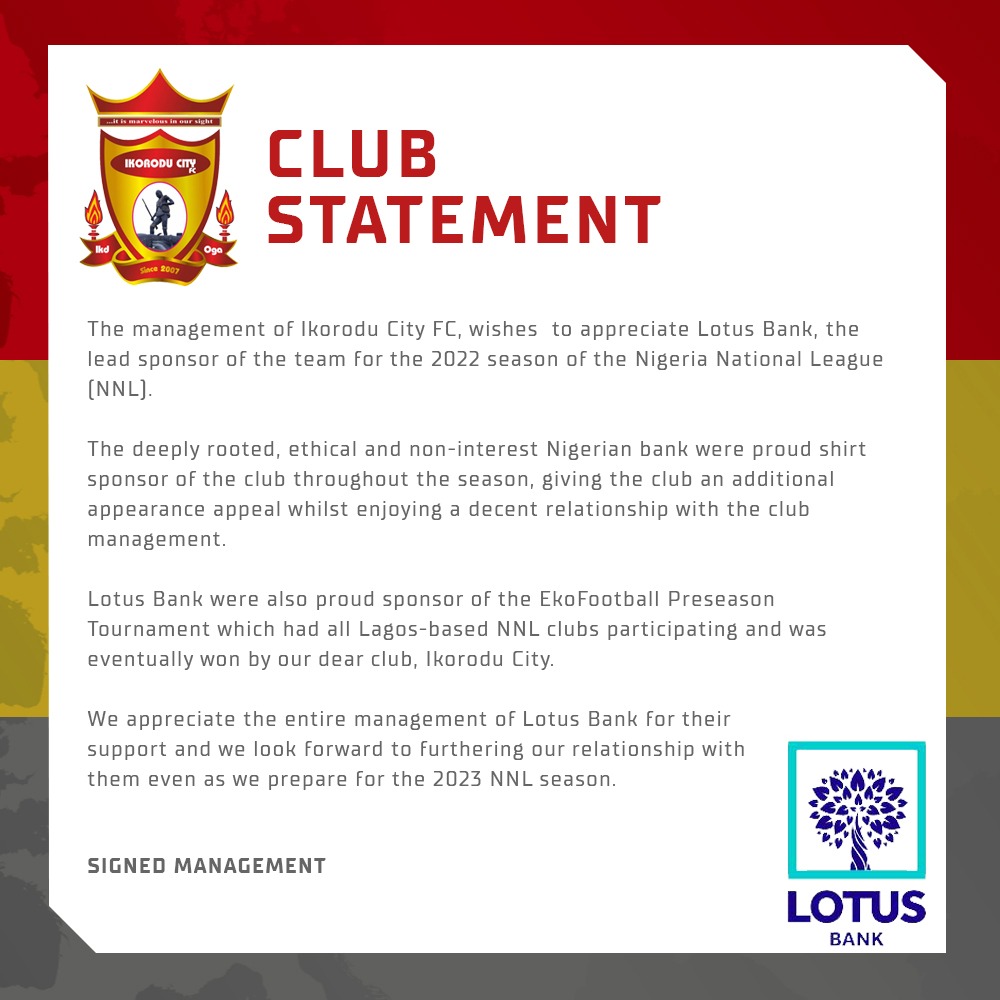 The management of Ikorodu City FC, wishes to appreciate Lotus Bank, the lead sponsor of the team for the 2022 season of the Nigeria National League (NNL).
The deeply rooted, ethical and non-interest Nigerian bank were proud shirt sponsor of the club throughout the season, giving the club an additional appearance appeal whilst enjoying a decent relationship with the club management.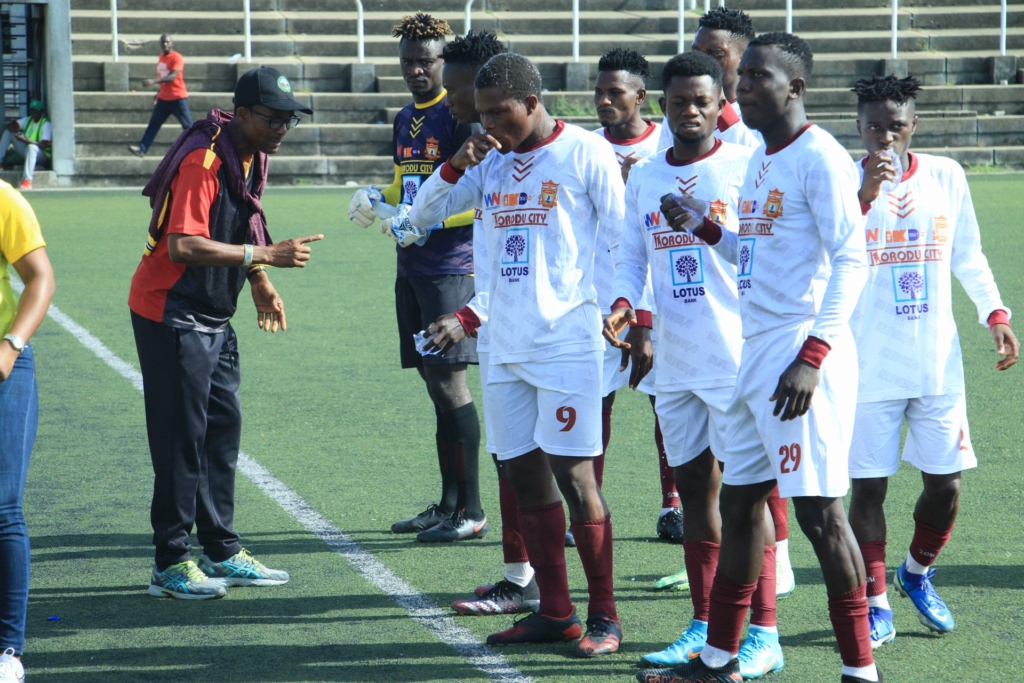 Lotus Bank were also proud sponsor of the EkoFootball Preseason Tournament which had all Lagos-based NNL clubs participating and was eventually won by our dear club, Ikorodu City.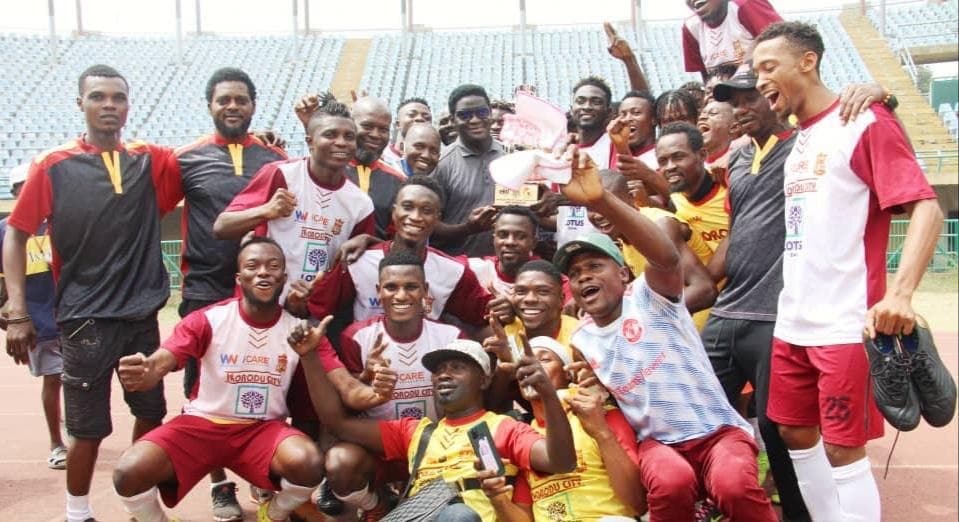 We appreciate the entire management of Lotus Bank for their support and we look forward to furthering our relationship with them even as we prepare for the 2023 NNL season.