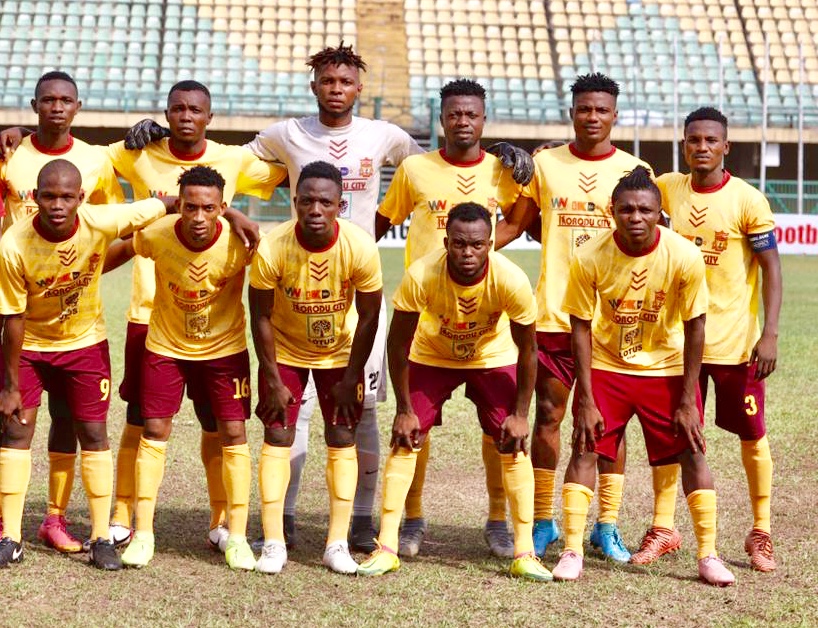 Eventful, dramatic, intense, tough and outrageously competitive. Five words with which we can describe our experience in the Nigerian National League (NNL), this season after three games in the month of February.
We played three games this season, all in the month of February, two at home and one away, but all games have been in the same venue, Teslim Balogun Stadium.
Placed in the Southern Conference Group B1, the first game of the season saw us open our league campaign against Giant Brillar FC of Enugu, in an electric game which we could have run away with all three points but that ended in a goalless draw.
In a similar fashion, we were visitors this time around to neighbors Vandrezzer FC, in a game which we even fared better and even the hosts attested to it on their live TV, as they ran away with one point.
Farouk Salami's goal for us was quickly cancelled out by Saviour for the hosts and the game ended 1-1.
The next weekend saw us play another hard fought 1-1 draw against NNL experts Bendel Insurance, much to the disappointment of the coaches, as we failed to pick maximum points all through the month.
It's a new month and an even busier month for us in the league as we are set to play five fixtures in March.
First, we host Gateway United, then travel to Osun United. Matchday six will see us play host to Abeokuta Stormers, and then we travel to Onitsha for Matchday seven fixture against Godosky FC, before ending the month as we face J. Atete FC at home.