Team effort, but one man stole the show in match day ten of the Nigeria National League (NNL) 2022 season, as Ikorodu City returned to winning ways against Ekiti United with Anthony Okachi scoring a brace.
After so much of a strong performance in the last game, despite losing 2-1 to Ibom Youths in Akwa Ibom, coach Obafemi stuck to the same team, with the only change being John Amah returning to goal for the first time since match day three for Paul Akor who picked up a knock in training.
LINE UP: GK: Amah John; Sebastine Godwin,Uchenna Emmanuel, Anu Oluwole,Idowu Yusuf; Gafar Ojo, Oyedokun Tosin, Issa Saheed,Salami Ismail; Salami Farouk & Henry Okachi.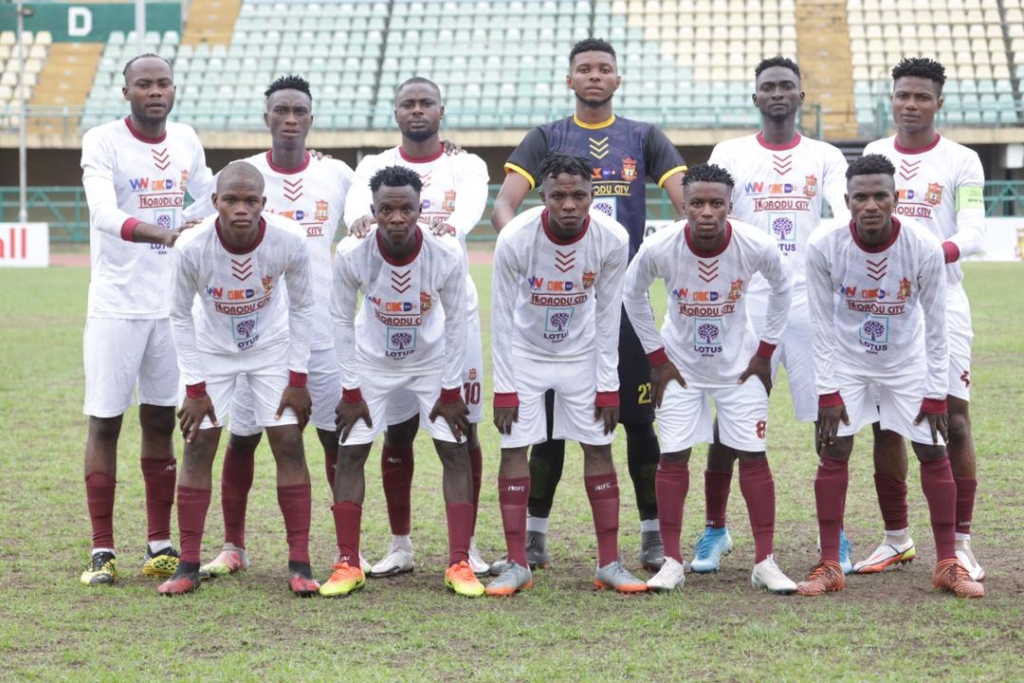 It was a frantic opening minutes but the home side took no time settling down and controlling the game, for the start as Tony Okachi was the first to get a big chance when his strike hit the upright in the sixth minute.
Almost immediately the away side got a big chance as a header from point blank range went over the bar from Ebenezer Odeyemi. The former MFM FC and 3SC man failed to keep his effort on target.
It was time to be punished as Tony again was played through by Tosin, and this time he found the back of the net to give Ikorodu the lead in the 12th minute.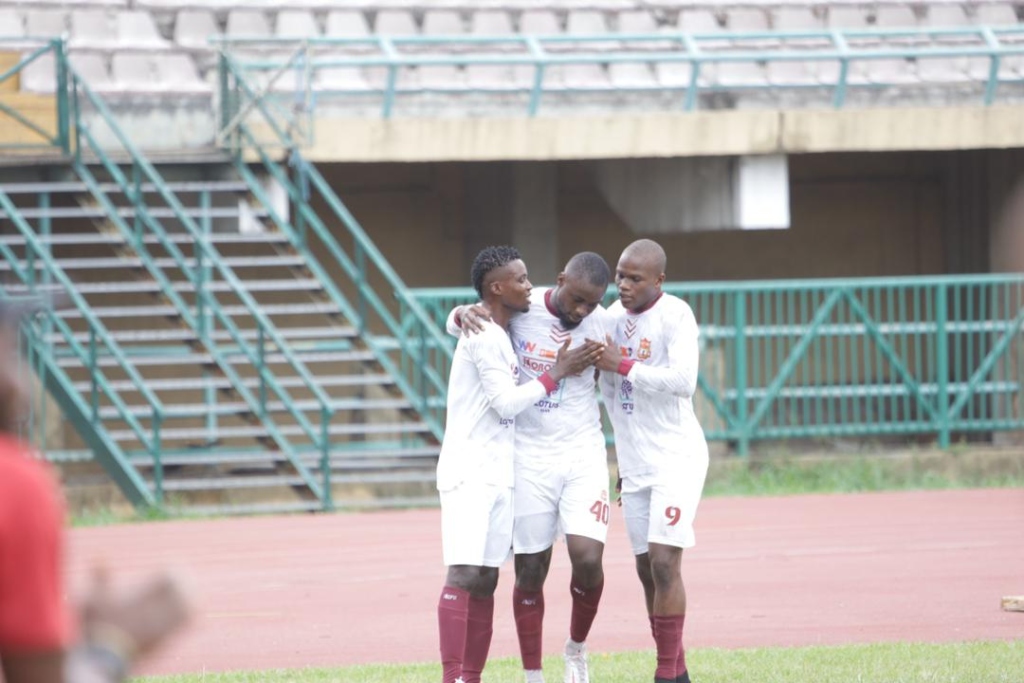 From then on, the game balanced and the clock trickled down to half time with no further big action in the game.
The second half started the same way the first ended. Substitutions began to roll in and Olubode Hassan and Godwin Odibo came on to replace Salami Ismail and Issa Waheed.
The chances began to pop in for the home side, as Tony was first to be denied by a brilliant stop from the goalkeeper before Hassan saw his strike come off the cross bar before the referee pointed to the spot after Farouk was clattered into by the keeper.
Tony completed his brace, converting the spot kick easily and the game eased off for the home side.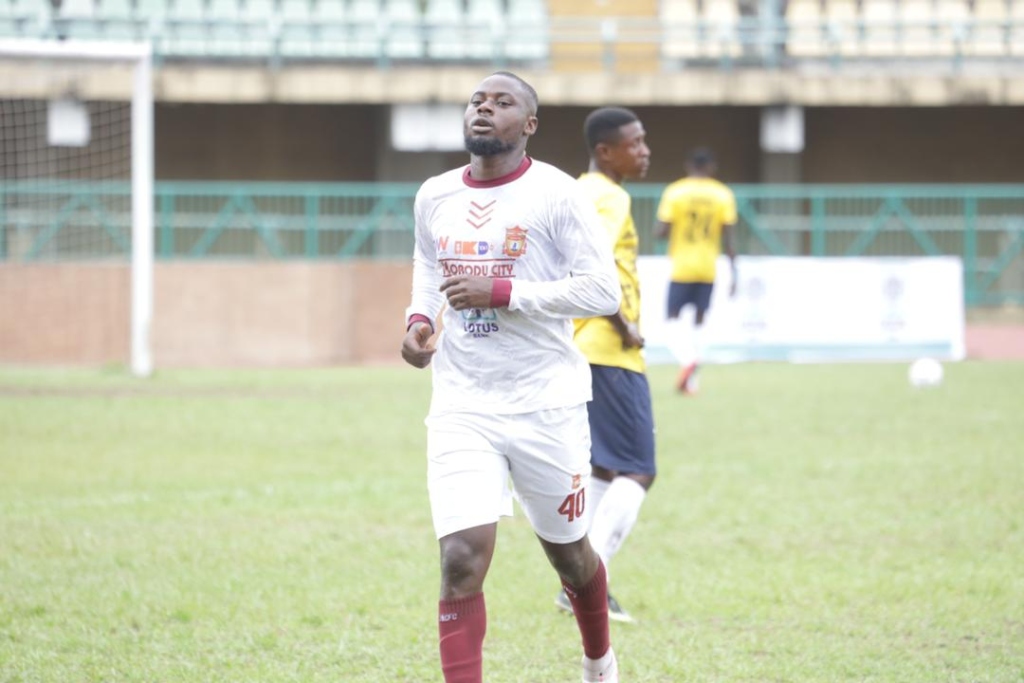 Henry and Waliu came on to replace the hero Tony and Anu but that was all of the action as it ended 2-0 in favour of the home side.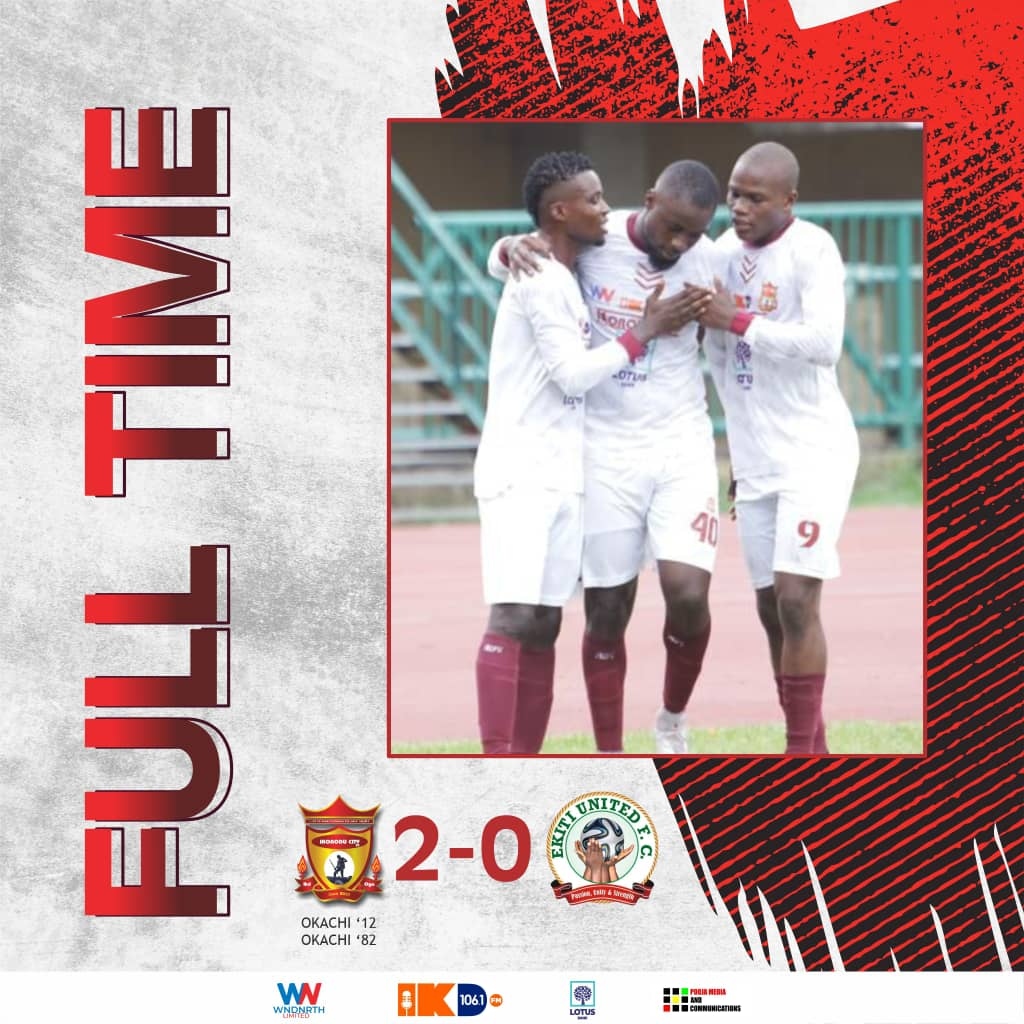 Ikorodu City next travel to Owerri to face Campos FC in match day eleven, the half way mark of the NNL 2022 season.