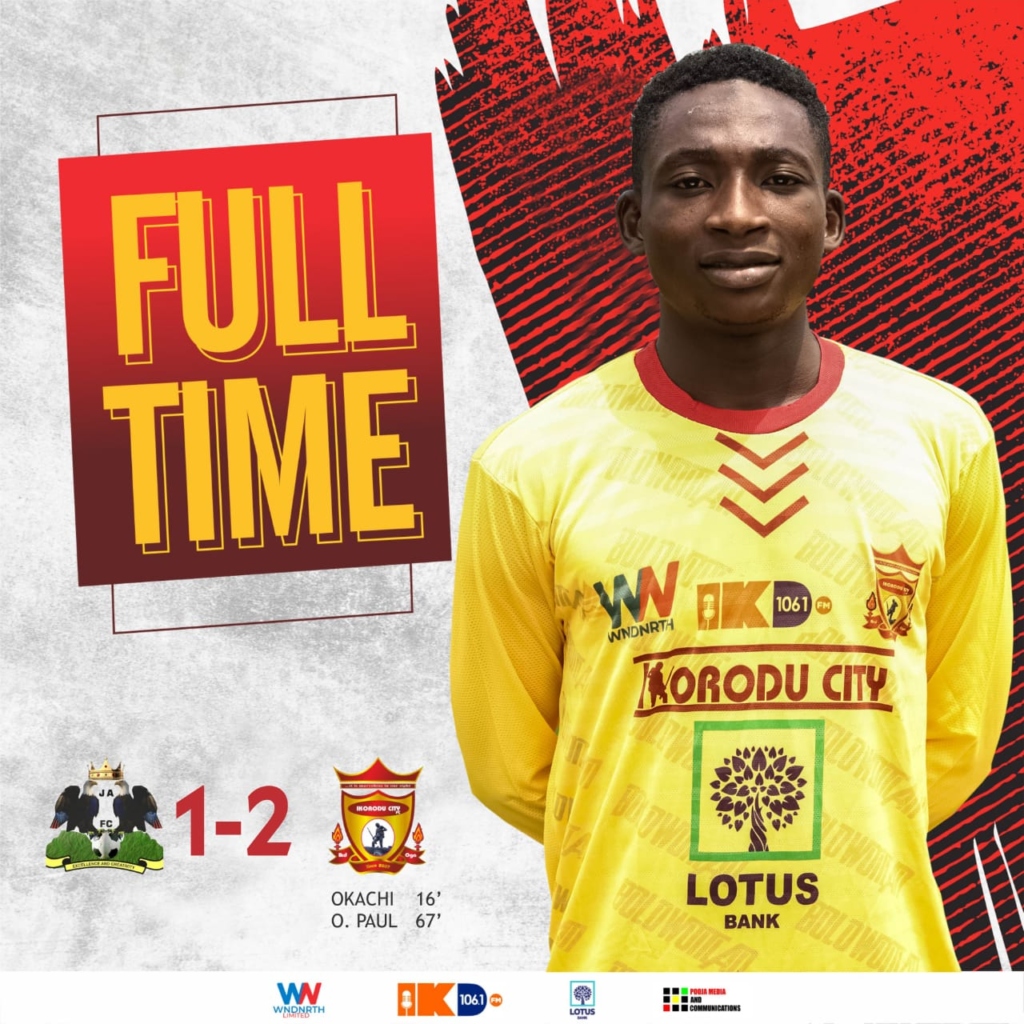 We picked up our first away win of the season, after a 2-1 victory over J. Atete, in Matchday 15 of the Nigeria National League (NNL) Southern Conference Group B1.
Coming on the back of a 3-0 win over Ibom Youths in Lagos, Ikorodu City searched for their first consecutive victories in the 2022 NNL season and coach Obafemi made two changes to the starting XI from the previous game.
LINE UP: GK: John Amah; Sebastine Godwin, Musa Habeeb, Gabriel Adewara, Harrison Austin; Michael Oyetola, Tosin Oyedokun, Hassan Olubode, Ayoade Babatunde; Anthony Okachi & Paul Ogunkoya.
Scheduled to kick off by 4pm but heavy downpour delayed the start of the match, by over twenty minutes. Play had to be started when it was a little lighter and it had it effect on the game.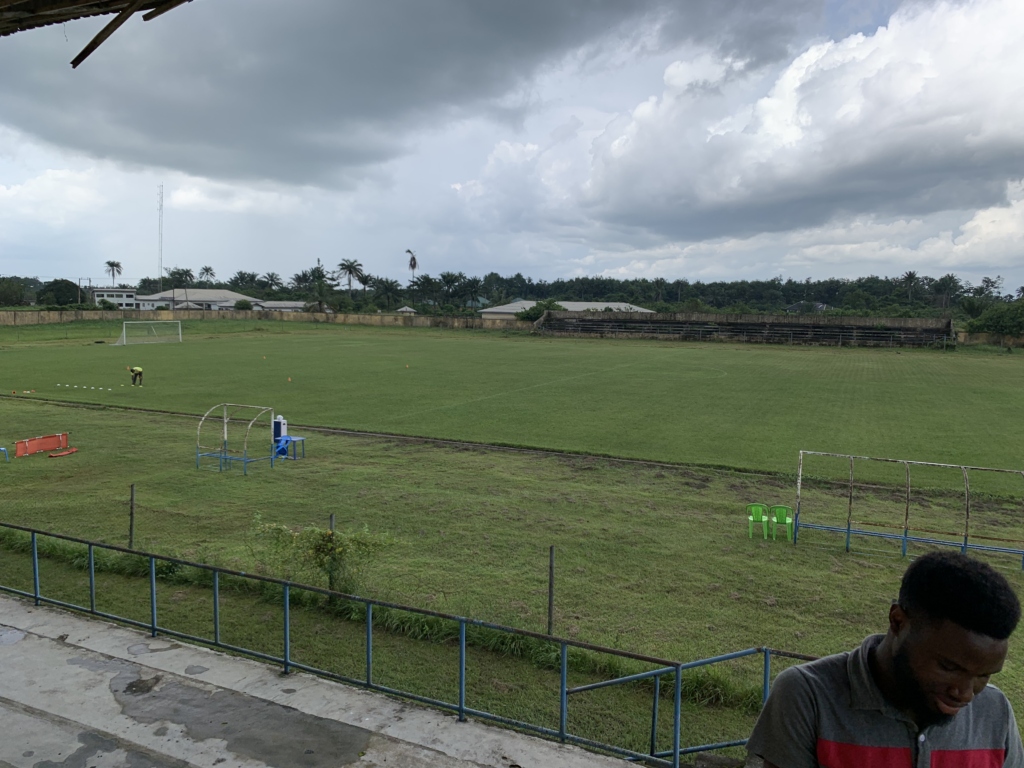 The wet surface close to the home side's goal proved a problem for Ikorodu City as we sprung to life early, only to be hampered by the waterlogged area of the goal.
The opener came later after several attempt, Anthony Okachi racing to a ball between two defenders and hitting it hard first time beyond the keeper to put us in front.
Hassan Olubode then went agonizingly close to adding a second but the missed chance coupled with others, ensured it was only a goal as we went into the break ahead.
The second half was more electric as the home side pushed for a leveler. Every time they came forward looked like a goal scoring chance and they eventually got the opportunity when the referee pointed to the spot. The penalty was converted and it was back level.
However, their joy was short lived as seconds after the restart, Paul Ogunkoya, struck a first time thunderbolt that caught the goalkeeper and indeed the entire stadium unaware and it breezed past the keeper who was throttling back to position.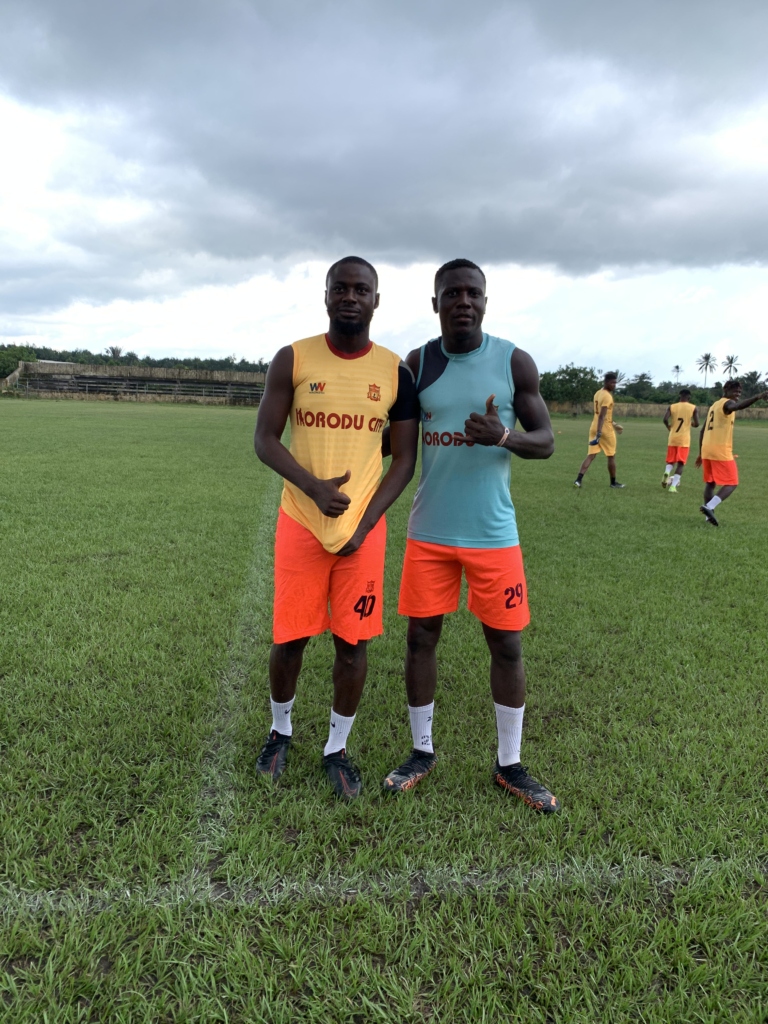 The goal was Paul's third in four games and his third in three straight games. The mid season signing joins the top scorers chart for the club and becomes the first player to score in three straight games for Ikorodu City this season.
Time was running out but the hosts piled up more pressure. Ayoade, Tosin, Okachi all made way later for Ismail, Gafar and Dalung as we were able to see off the game after six minutes of additional time.
Next is Adoration FC at home for the Oga Boys in the NNL on Saturday 11th June, 2022.