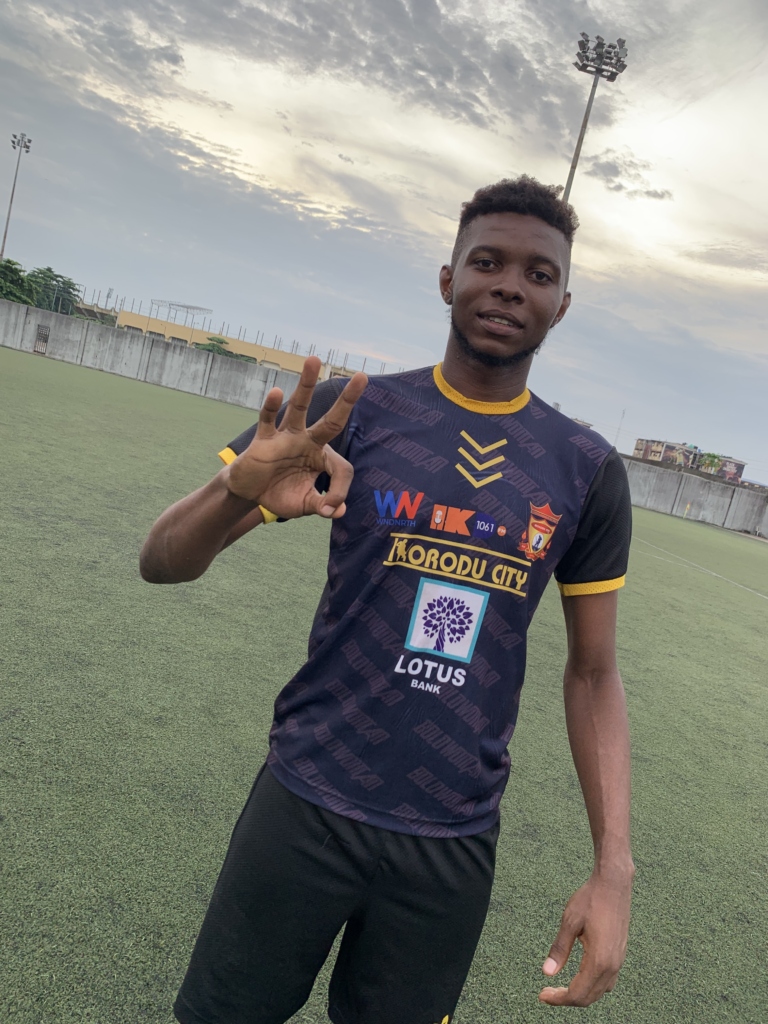 Ikorodu City took on Adoration FC of Enugu in Matchday 16 of the 2022 Nigeria National League (NNL) Season Southern Group B1 as they looked to win three consecutive games.
With the team picking up its first away win in the previous game against J. Atete in Delta, coach Obafemi made just a single change to the starting XI, with Issa Saheed replacing Ayoade Babatunde.
LINE UP: GK: John Amah; Sebastine Godwin, Musa Habeeb, Gabriel Adewara, Harrison Austin; Michael Oyekola, Tosin Oyedokun, Hassan Olubode, Issa Saheed; Anthony Okachi & Paul Ogunkoya.
The start of the game was slow paced with Ikorodu City controlling proceeding, but sloppy defending provided a huge opportunity for the visitors to go in front after the striker faced John, one on one but the goalkeeper pulled off a fantastic low save to keep us in it.
From then on, it was wave and wave of pushing forward from Ikorodu City, especially in the last two minutes of the first half. Gabriel went close on several occasions but from set pieces and open play but the first half saw no goals.
The second half resumed with a different style of play from the visitors as one after the other, they spent time on the ground, looking to let the entire half go with the game ending goalless.
Frustrating half it was but Ikorodu City kept thrusting forward but to no avail till the assistant referee signaled for ten minutes stoppage time, due to injuries to the visitors that led to a change of goalkeeper.
Farouk, Ismail and Muiz all came on for Hassan, Saheed and Okachi as we kept looking for the goal which finally came in the 96th minute, after Ismail made a brilliant run past two defenders, slipped in Gabriel on the right, whose cross was connected to at the back post by Harrison for the breakthrough.
That was the left back's first goal for Ikorodu City in the NNL this season and it was enough for maximum points.
Ikorodu City go up to 4th on the Southern Conference group B1 table for the first time this season, as they prepare for the Lagos FA Cup 4th round fixture, against Magic Stars FC in two days time and then a trip to Abeokuta to face Abeokuta Stormers Sports Club, five days later.