Sort of an anti-climax you want to call it. That has been the story of our 2022/23 season summary from January till August with so many highs and lows, learning points and memories.
A season culminating two trophies beginning from the preseason title, the Eko Football NNL Preseason tournament organized for Nigeria National League (NNL) and Nationwide League One (NLO) sides in the country. A clean sweep and run with victories over teams like Sporting Lagos (who are now in the top flight) amongst others, leading up to the championship title.
Soon followed was the Lagos State Football Association (FA) Cup title. Facing similar opponents, team already at peak performances as the league season had been shifted multiple times, scoring goals for fun till we lifted the title with a 2-0 victory over Smart City Feeders in a game that had us in "that feeling".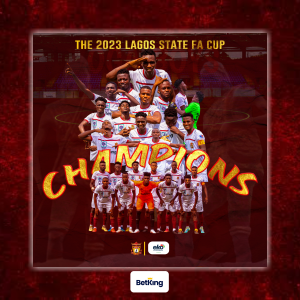 Then the NNL season itself, abridged and in a group of five teams. High hopes we had, but wasn't as smooth as we expected. An opening day 3-1 victory over FC Ebedei followed by three consecutive defeats against Madiba FC, Stormers SC and Ekiti United set the team on course for relegation battle after the first half of the season.
A win to start the second half of the season and it was Ekiti United that fell, then three losses again meant that the team managed six points, avoided immediate relegation and had to play in the relegation playoffs.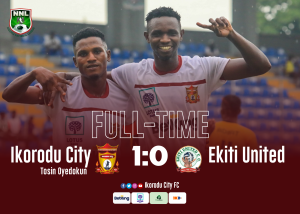 The playoffs were set in Kano, four teams in our group, three games with the bottom two relegation. A 1-0 loss to start against Smart City, 3-1 win over Henserd FC and 1-1 draw against Edel meant the team finished second and survived the drop.
A tough season for the OgaBoys but we have a lot to look forward to in the new season as we will always be grateful to our sponsors and the fans who showed up for us always!
#WeAreIkoroduCityFC